Match It!
Home Ownership
At FHC we are committed to helping you acquire your first home. This loan is for the purchase of homes on the Open Market. We will help you through the process and MATCH whatever you have qualified for through the NHT. Whether you are a single or co-applicant with the NHT your maximum loan amount and the interest rate will be matched by YOUR Credit Union, FHC. We are committed to helping you through this simple and convenient process.
We welcome you to this important phase of your life as we MATCH IT by making home ownership more affordable.
How To Qualify
Applicant must be a first time home owner, purchasing on the Open Market
Applicant must be seeking an additional amount of money to purchase their home joint with the NHT.
Applicant may be a single borrower or a co –applicant
Must be a Member of First Heritage Co-operative Credit Union
Must be able to meet the FHC lending guidelines
Product Features
Maximum Loan Amount for single applicant - $6.5m
Maximum Loan Amount with a Co-Applicant -$13m
95% Financing
Interest Rate Charged will be 6% p.a.
Loan Term of up to 25 years. Conditions Apply
Complusory Savings of 10%
Discounted Processing Fees
Permanent Share Requirement $10,000.00
Payment by salary deduction
MATCH IT PLUS
We are aware that the price of your dream home may be more than the amount under the MATCH IT Loan Program. However, MATCH IT Plus will allow you to more funding. This however will be at a different interest rate which will be tiered.
Simple Examples of how MATCH IT works.
Eg.1
Carla and her husband George needs to purchase a home for $26m. Both of them are first time home owners and contribute to the NHT. They both qualify for the maximum amount of $6.5m at the NHT.
| | | | | |
| --- | --- | --- | --- | --- |
| Names | NHT Loan | FHC MATCH IT Loan | FHC MATCH IT Plus | Total Loan |
| Carla | $6.5m | $6.5m | $3m | |
| George | $6.5m | $6.5m | | |
| Total Loan | $13m | $13m | $3m | $29m |
Eg. 2
Peter is a teacher and wants to purchase his home for $15m. He is a first time home owner and contributes to NHT. He qualifies for the maximum amount of $6.5m at the NHT.
| | | | | |
| --- | --- | --- | --- | --- |
| Names | NHT Loan | FHC MATCH IT Loan | FHC MATCH IT Plus | Total Loan |
| Peter | $6.5m | $6.5m | $2m | |
| | | | | |
| Total Loan | $6.5m | $6.5m | $2m | $15m |
Your Mortgage Checklist
Photo Identification
Taxpayer Registration Card
Job Letter from Employer
Last 3 months Pay Slips
Signed Sale Agreement
NHT Contribution Letter
List of Monthly Expenses
Copy of Property Title
Valuation Report
Surveyor's Report
FAST TRACK Pre-Approved Loans
Get our Fast Track Pre Approved Loan service today. Know how much you qualify for and let that guide you with your home search. Knowing how much you qualify for will make the process simple!
*Conditions apply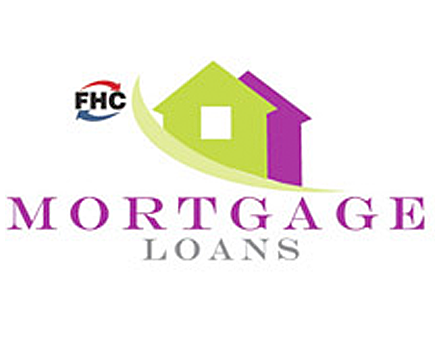 Mortgage Loans
Looking to build or buy your own home? FHC Credit Union gives you a number of flexible options through our Mortgage Home Solutions, JCCUL and Shelter loans. These loans offer terms between 20 and 30 years to repay at affordable interest rates.
Mortgage Home Solution
Shelter
Features
Maximum of $25,000,000.00
Ordinary Share requirement of 5% of loan amount
Permanent Share requirement of $10,000.00
Term 20 years
95% Financing
Compulsory Share Saving of 5% of monthly payment.
Affordability driven by DSR
Jamaica Co-operative Credit Union League (JCCUL)
Features
Maximum of

$10,000,000.00 – Home Acquisition/ construction
$4,000,000.00 – Home Improvement

Ordinary Share requirement of 5% of loan amount
Permanent Share requirement of

$5,000.00 for loans under $500,000.00
$10,000.00 for loans over $500,000.00

Term of repayment

25 years– Home Acquisition/ construction
15 years – Home Improvement

Affordability driven by DSR
*Conditions apply