FHC CIVIL SERVANTS OF THE YEAR AWARDS
Civil Servants of the Year Award 2022
FHC CREDIT UNION HONOURS THREE CIVIL SERVANTS FOR OUTSTANDING SERVICE
As the Executors of the Civil Servants of the Year Awards, First Heritage Co-operative Credit Union (FHC) each year awards three (3) distinguished government workers as Civil Servants of the Year. The Award serves as a significant, tangible way in which public sector employees are recognized for their work and worth, not just within the Public Service but also as corporate citizens who support social development through charitable engagements.
For 2022, the three awardees of the FHC Civil Servants of the Year Awards were honoured during ceremonial proceedings held at the Terra Nova All Suite Hotel. The Awardees were, in the Management category, Lennox Wallace of the Ministry of Health & Welless; in the Middle Management category, Oliver Morris of the Administrator General's Department.; and in the Technical Support category, Simone Turton of the University Hospital of the West Indies.
The three Civil Servants were acknowledged for their outstanding performance and each awardee received a plaque, a citation as well as a cash prize of $200,000. In addition, a cash contribution valuing $150,000 was donated by First Heritage Co-operative Credit Union towards a joint community project of choice to be executed by the three Awardees.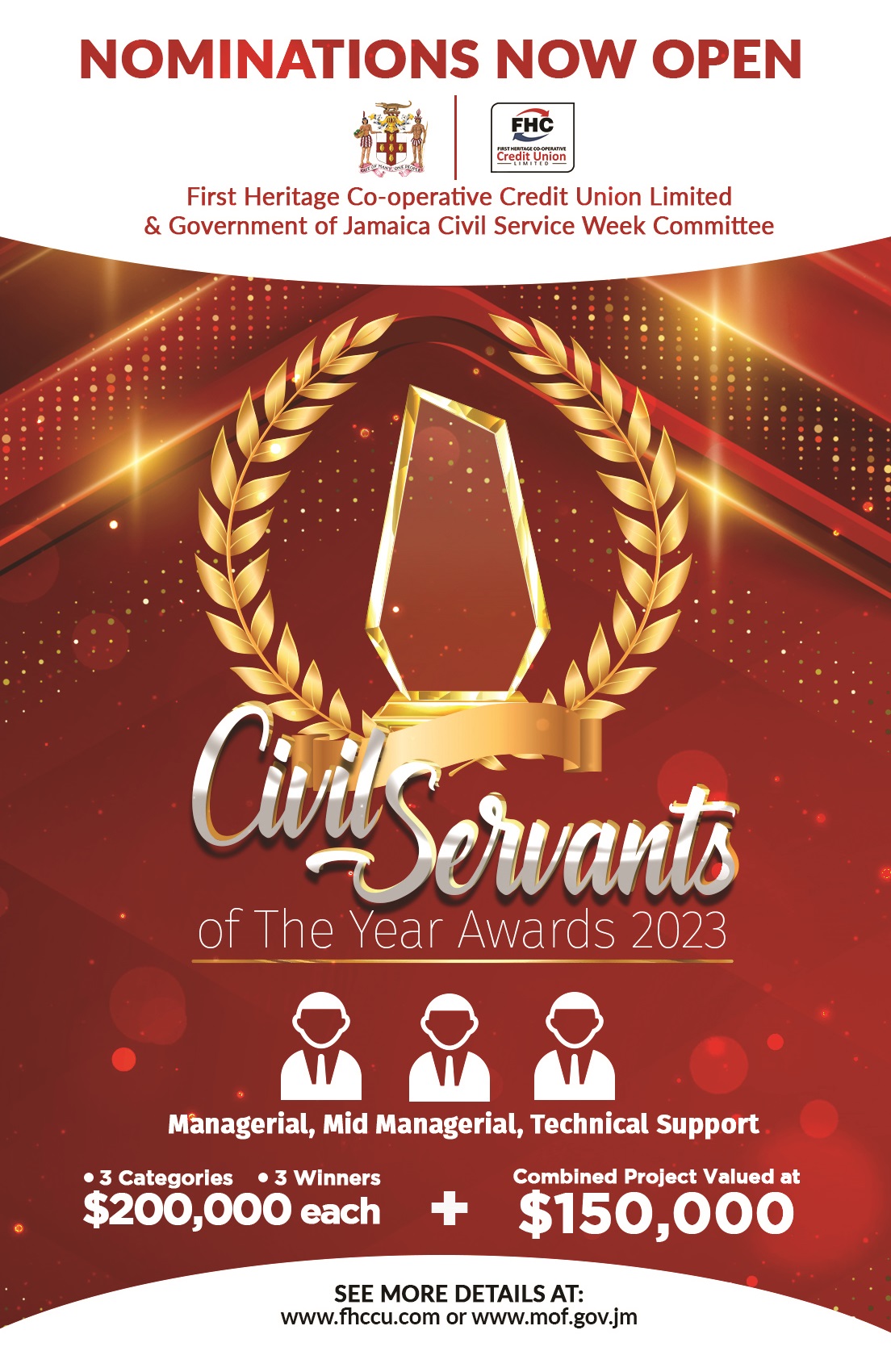 NOMINATIONS ARE NOW OPEN!
Are you a Civil Servant? This could be YOU!
Apply for the FHC CIVIL SERVANTS OF THE YEAR 2023 AWARDS NOW!
ELIGIBILITY REQUIREMENTS:
The nominee must have been employed for a minimum of (3) continuous years.
Nominees will be assessed based on the following Criteria:
Achievement and Job Attitude: How well the Nominee performs on the job.

Personal Values and Character: How well the Nominee portrays moral and ethical, values; respect others and leadership qualities.

Customer Service Skills (Internal and or External): Interactive attributes.

Personal Development: portrayal of interest and effort to improve self professionally.

Active Demonstration of Social Responsibility: Active participation in charitable activities.
SUBMISSION OF NOMINATIONS:
ALL NOMINATIONS ARE DONE VIA ONLINE APPLICATIONS. SEE LINK >>HERE<<.

DEADLINE FOR SUBMISSION OF NOMINATIONS:
SEPTEMBER 29, 2023